Advice
Our advice is always free and its always honest. One of our first promises in business was that we will never make work for the sake of being able to charge you more money. We never have, and we never will! We have enough work without inventing more. Come to One Step Ahead for an honest opinion, and you'll get just that. Of course, sometimes the truth can hurt, particularly when you've just shelled out several thousand quid for a website but it doesn't get any traffic via Google! Save time and money by
speaking
to One Step Ahead FIRST.
Quote

In order to provide an accurate quote, we need to do a bit of fact-finding for each job. Usually, this involves sitting down with the client and doing a systems analysis check. By future-proofing our designs and databases, we can often save clients huge money when their business expands unexpectedly or changes direction.

Are you hearing something new here? Did your last web designer do a full fact-find? Our business ethic is always to fully understand your business, so we can offer you the right service. Our web sites are not costs to our clients, they're assets because they pay for themselves many times over. Talk to us and we'll explain.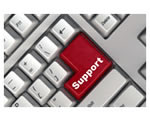 Service

Call us now on 01189 315 0184 for a free quote and appraisal.

Our reputation has been built entirely on our service to clients and our honesty and integrity. These are the things that our customers tell us are more important to them than anything else. One Step Ahead has never advertised . . not even once. All our work comes via recommendation or our well-optimised web site. If you enjoy being treated fairly and getting good old-fashioned service, you may wish to consider us for your next project. You'll always get an honest opinion and some free advice. Our phone lines are answered by real people with no menu systems!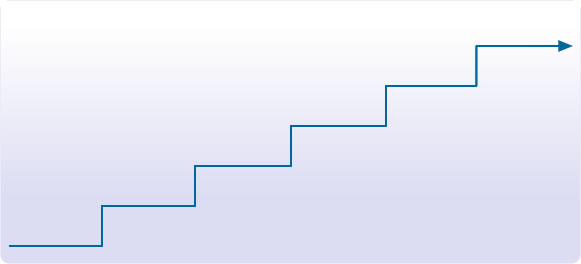 What people say about us

The really important bit. It's not just what we say, it's what our clients say that puts us where we are. When we started out some 11+ years ago, we had no idea that people would recommend us the way they have; clearly, we've been doing something right and we're changing nothing, except we've had to close the complaints department due to lack of business! So, a huge `thank-you` to all our customers across the world for your loyalty and support. We know you'll be back and recommend your friends to us too.

"I have used several web design companies for my firm's web sites, but One Step Ahead have most definitely been the most professional by a long way. I have recommended them on numerous occasions and been back to them for at least 2 new web sites in the last year." (Mr. I. L.)

"When we first approached One Step Ahead we were a bit wary. We doubted their promises of first page results on Google as we'd been duped before by so-called SEO experts. Our web site is not just on page 1 on Google - it's number one! Thank you Robert!". (Mrs. J. L.)

"I have heard it all! What font colours Google prefers to see, how link farms are so important, and all the other rubbish these people talk. When I spoke to Robert at One Step Ahead, I knew immediately that he knew what he was talking about. He put my website straight to number 2 on Google. The competition for that search term is 34 million! Yes, he knows SEO and I can't thank him enough. I will be back!" (Mr. M. D. London)

"Nothing seems too much trouble - they're all so helpful and friendly. What I really like is they never tell me what I MUST have unlike my previous web design company. They listen and then make my ideas come true. Thanks Luke and Steve for a superb job." (Samantha D. Devon)

"Really good work. All our visitors comment on how good our web site is. We're delighted to have found Robert and his team. Luke was very patient with us!" (Ms. T. M. France)


---


Oh - by the way! For the technically-minded, this entire web site is built dynamically with content being served from one of our MySql databases hosted on our own powerful dedicated servers in the London Data Centre.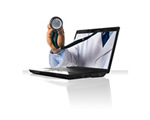 Deadline

Time critical applications mean just that to us. If we say the job will be done by Friday, it will. No IFs, no BUTs.

By giving you an achievable completion date which we know we can meet, we will not let you (or your business) down. That's the last thing you need.
Access

When you need to know how the job's progressing, it's frustrating if you can't get through to the oily rag. At One Step Ahead you'll always be able to track a job's progress, and we're never that far from a phone when you need to speak to us. We've invested in technology, hardware and most of all, people. We've got a great team and we work well together and we don't mind shouting about it!

"I'd used 3 web design companies before discovering One Step Ahead. I would never go anywhere else now. My web site is number 1 on Google and they are all so helpful on the phone." Mrs. J. L. (Turkey)


---


Fed up with your web company? Not getting anywhere on Google? Maybe it's time to talk to us. 01189 315 0184