Search functions

By enabling search functions on your own website, you encourage the user to participate in your web, quite apart from providing a convenience for your visitor. One Step Ahead can enable content-only search functions, or an embedded 'Google-type' search facility into your web site for greater user experience and ease-of-use.
Interaction

Interactive content engages your website visitor and works as a 'call-to-action' to your potential clients. Additionally, reduce back-office staff hours by pre-filtering your client enquiries according to type or origin and route them directly to the appropriate department!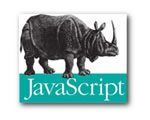 Video & image galleries
Call us now on 01189 315 0184 for a free quote and appraisal.
Your business will almost certainly benefit from a strong photographic, or even video, presence and we design and create bespoke interactive galleries to suit all needs.
Discuss
your ideas and thoughts with us and we'll turn them into a reality.
Testimonials & feedback
You may wish to show your web visitors feedback from previous clients. Perhaps you would like to allow customers to leave feedback on your website. This feedback can be archived into a MySql database and pulled out to show on selected pages on your website, acting as a showcase of your company's satisfied clients.
Speak
to us about enabling testimonials and feedback forms on your website. We're here to help and advise, so please ask. Features such as these can seriously improve your client retention rates and assist with valuable and unsolicited comments and feedback about your business and services - even about your website! This is yet another example of improving the HCI (Human-Computer Interaction) between your company's shop-window on the web, and your potential clients. Bad HCI : no business.
Ask
One Step Ahead about an HCI evaluation of your website today.
We don't like to blow our own trumpets, but....
"I interviewed some 50-60 so-called search engine optimisation companies; One Step Ahead were the only people who gave me the confidence that they knew what they were talking about. They got the work and we are absolutely amazed to be number one on Google for the top search in our business. There are over 34 million results on Google, and we're number 1! Well done Robert, and thank you for the excellent hands-on service. We cannot thank you enough." Mr. M. D. (London)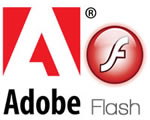 Mapping

Interactive mapping has become an everyday feature in modern, 3rd generation websites. One Step Ahead work with all major mapping APIs and integrate these seamlessly into your website, so your web visitors can find you at the touch of a button.
Scripted forms to email

Gone are the days when we want our company email addresses plastered all over our websites; the spammers will harvest them and use them to relentlessly spam you all manner of stuff you don't want. We script bespoke forms, validate them client-side and then server-side for errors, and route them to your appropriate employee, department or branch office.